Very few items of menswear come packaged with as much attitude, heritage or unfiltered masculinity as a leather jacket. it's a surprisingly versatile classic. No well-edited wardrobe is complete without one.
Leather jacket we know of today came to prominence in the early 1900s.
Early aviators and the military, most notably the German Air Force used to wear Brown leather flight jackets in World War I.
The Contemporary look arrived in 1928. A Manhattan based raincoat maker, designed a motorcycle jacket for Harley Davidson. This leather jacket was built to protect riders from the accidents.During World War II the flight jacket became known as the bomber and was prized for its warmth having been designed for wear in open cockpits.
Now a days, the garment is likely to be one of the most expensive additions to a wardrobe, so don't be a rebel without a clue – Be a smart buyer. If for no other reason, a good Leather jacket is one of the few long-term relationships you'll have in fashion.
Racer Jacket
Aside from the military and sportswear, one of menswear's biggest influences is the automotive world – driving shoes,ribbed-knee jeans ET AL. bring the two together and wrap them in leather and what you have is the racer jacket.
After returning home from World War II, Many of the soldiers caught the bug for soaping-up pre-war motorbikes to be raced them between local pubs and cafes, creating the need for a streamlined,minimalist leather racing jacket. Heavy horsehide and a strong main zipper was deemed to provide enough protection for the boy racers, and by the 1960s the style otherwise known as the 'Cafe Racer' had gone mainstream.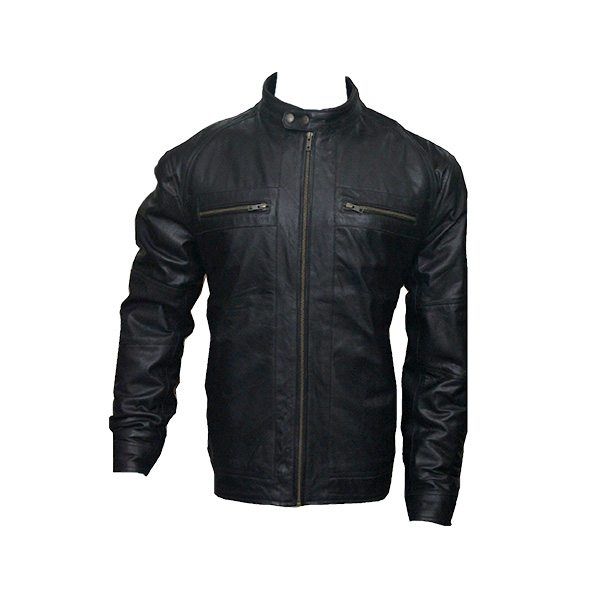 This one's easy to wear and flatters the body. It's great for showcasing broad shoulders, or you can opt for a thicker leather if you have more of a slight body shape to highlight what you don't have."
Bomber Jacket
Though regular in its simple shape –a cropped body featuring a central zip and fitted waist and cuffs – it can be rendered in anything from shiny nylon to soft, supple PU leather.
With Bomber jacket Men can own one of the most versatile outerwear winter look. It offers its wearer multiple colors from funky blue to deep shades. Whatever the color is its safest pairing is with raw denim and a simple white T-shirt.
Biker Jacket
The biker is a cropped leather jacket, usually in black, complete with studs and asymmetric zips. The asymmetric cut was designed as such to allow riders to lean over their bikes without the fastenings digging into the body.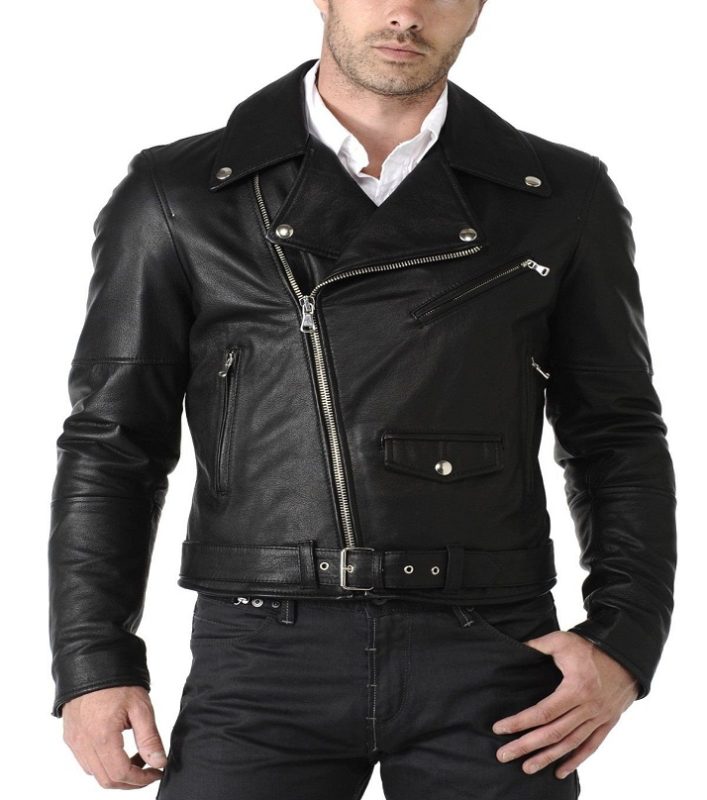 These are the most famous leather and PU leather Styles now a days. Many big brands offer these jackets with heavy price tags attached. Which make it hard for a middle class person to have such jacket in a good quality. Thankfully, few online shops sell them in reasonable prices and that too in a good quality. One of them is an emerging online store Bucket.pk , they have custom made designs specially made by their seasoned craft men in their own factory. This Chilling weather is reason enough to add a nice Leather /PU Leather jacket in your wardrobe from Bucket.Pk .Order now for a rapid delivery with a most economical offer and much cared customer service.
---
Was it interesting for you? Leave your feedback in the comments section.