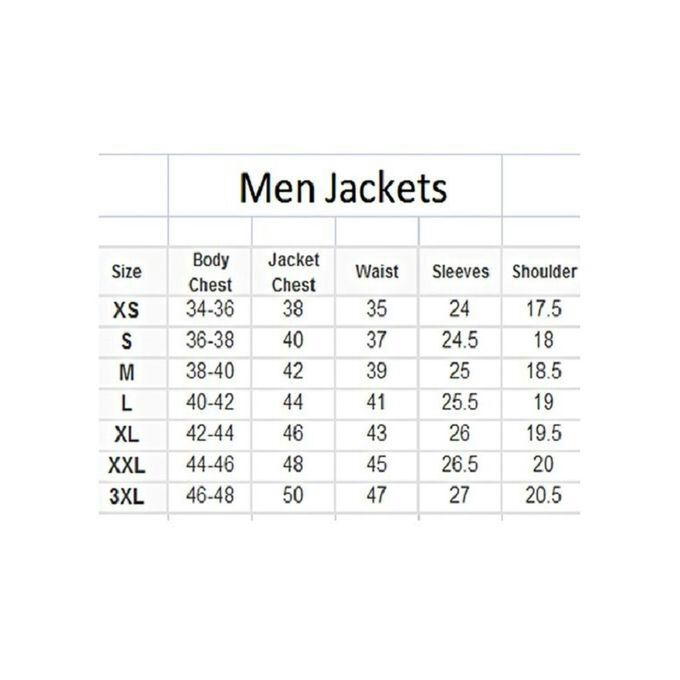 Custom Size Option
---
One size does not fit all. So we do offer our customers with option to get jacket of custom sizes.All you have to do is provide us exact body measurements for jacket size.
How you can share your body measurements?
Call us on the following number and we will note down your measurements or alternatively you can share as image on WhatsApp.
Contact/WhatsApp: +92 306 5619198